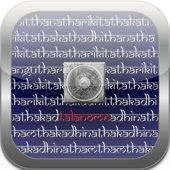 Talanome Lite for iOS.
Sample the Carnatic musician in you.
Talanome Lite is the "lite" version of Talanome, and gives you Adi Talam (the most common Carnatic Tala and the one that students start with) for free, without any restrictions or limitations. It has the same accurate sound engine that powers Talanome. Please check out Talanome which is loaded with features for the discerning student, hobbyist or professional alike!