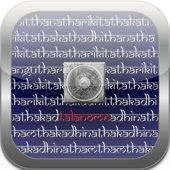 Talanome for iOS.
Master the Carnatic musician in you.
Talanome is a full-featured, intuitive, easy to use Metronome app (for the iPhone, iPad and iPod touch) for every Carnatic musician, dancer, teacher and student of Carnatic Music and Dance!
With "Make Your Own Talam" you're not just restricted to Carnatic Music - you can create any beat sequence you like. Explore other genres of rhythm, or create your own, and share with your friends! In the "live" mode, you can provide the tala in real time from the rich variety of sounds offered. This would be great, for example, with bhajans or Bharatanatyam dance.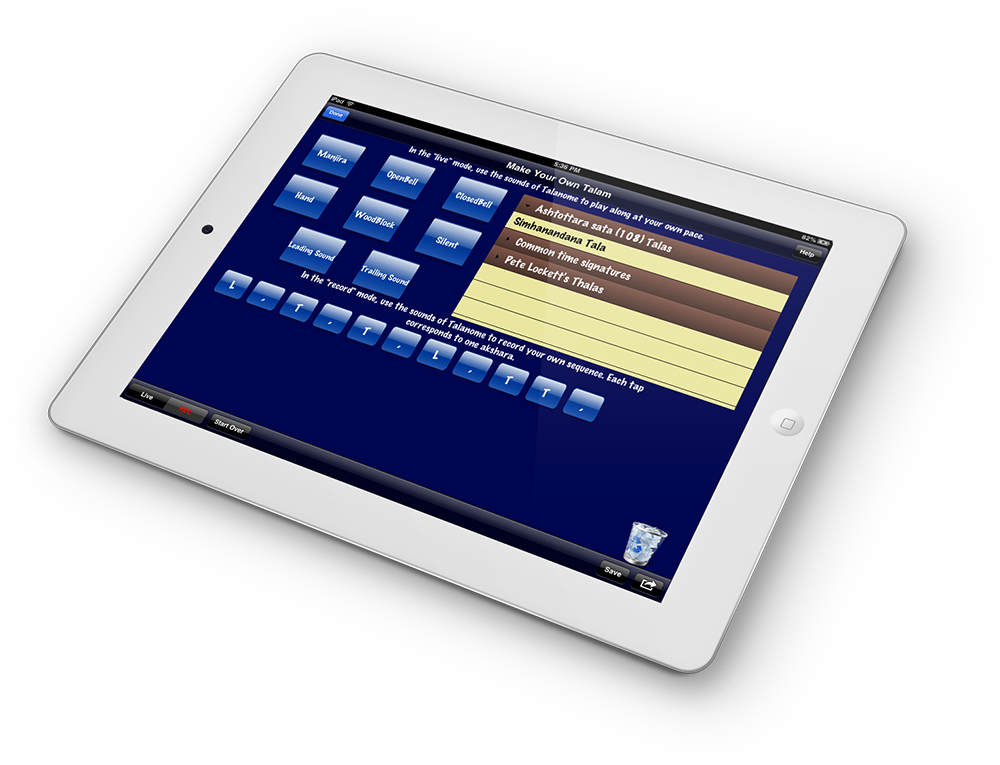 Simple and elegant to use
All at the touch of your fingertips.
Our Talanome app features 181 Talas, including 75 Suladi Sapta Talas (also known as the Sapta Talas, the system of Talas currently in vogue in Carnatic Music today) and 6 Chapu Talas (Tisra, Khanda, Misra, Viloma, Sankeera & Rupaka Chapu)
What are you waiting for?
Talanome is loaded with features.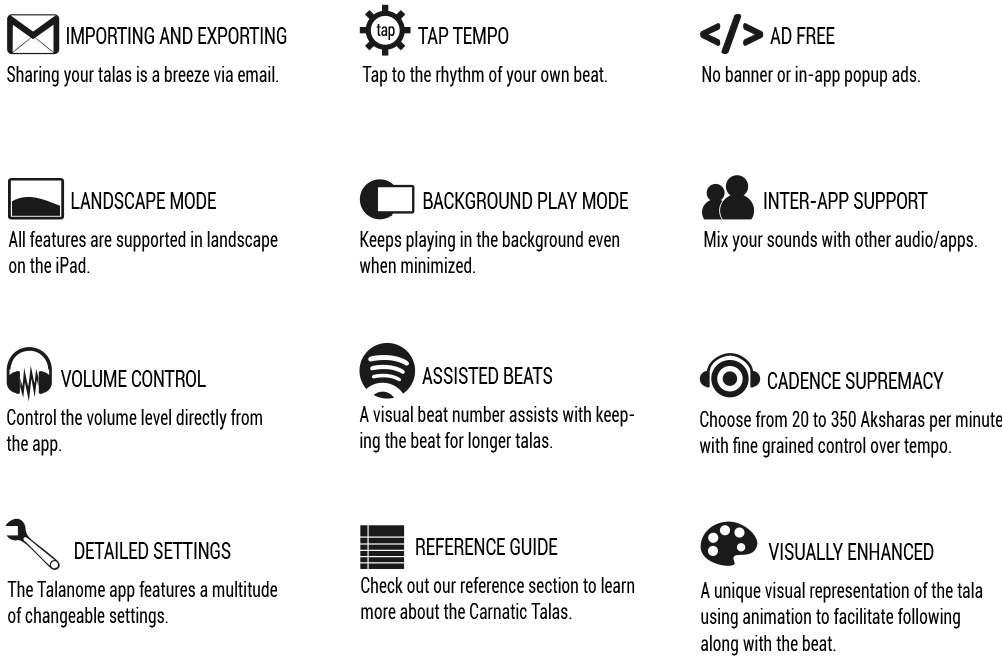 Still unsure?
Check out what people are saying.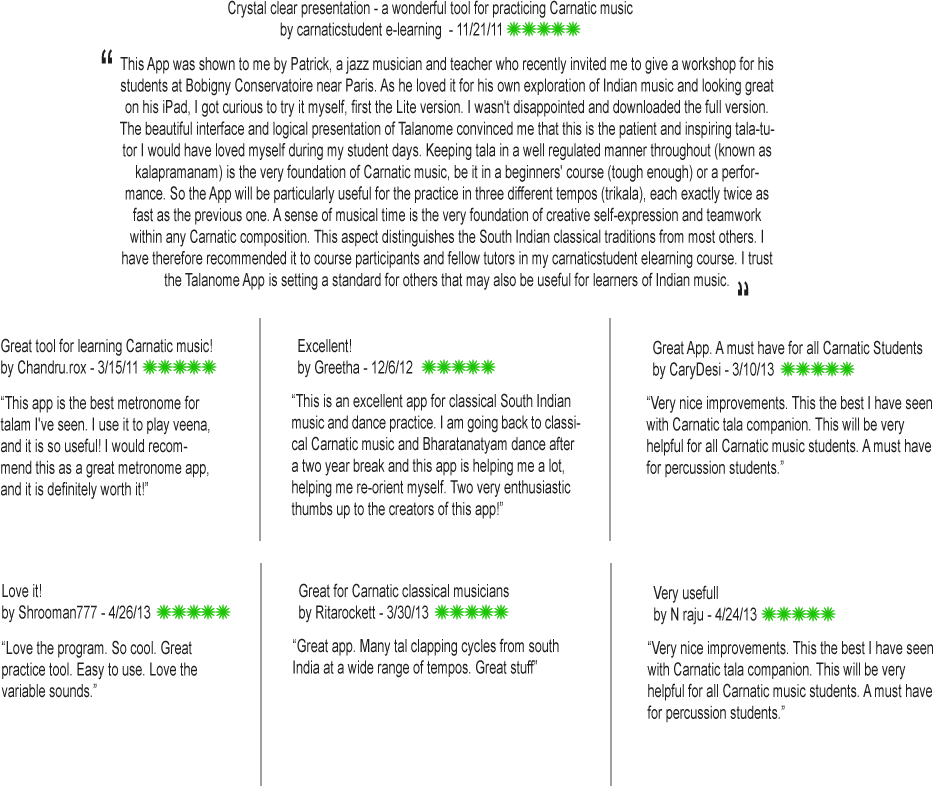 Learn.Record.Master.
All in the palm of your hands.
Like any good metronome, Talanome keeps a precise beat, which is important when you are trying to hone your skills, either while singing, playing a percussion instrument or dancing. With Talanome's sound engine, you get the precision of timing that you need and ought to expect!