My TalaVadyam for iOS.
Transform your device into a percussion instrument.
My TalaVadyam turns your iPad, iPhone, or iTouch into your own Tala Vadya Kutcheri (percussion concert). Now you can play the Mridangam without a teacher or the instrument itself. My TalaVadyam uses real, natural sounds of the Mridangam and offers a precise kala pramanam (tempo) for an unparalleled new musical experience. Above all, enjoy experimenting and creating with My TalaVadyam!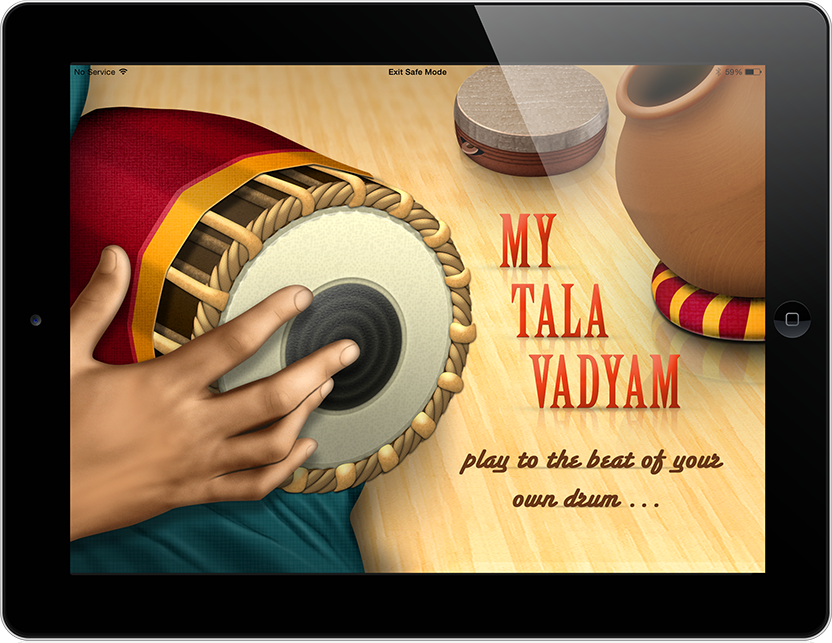 Play music
Without an actual instrument.
The moment you launch My TalaVadyam, you can start making incredible music. With a library of 15 sounds and 16 common phrases for the Mridangam and the ability to easily create as many common phrases as you like, My TalaVadyam offers a platform to create, share and enjoy Carnatic percussion sequences on the Mridangam!
Learn to play.
Simple to use but full of features.
Get started with a multitude of sample music and built-in lessons. You can also visit the My TalaVadyam community page and import other's creations seamlessly into your app.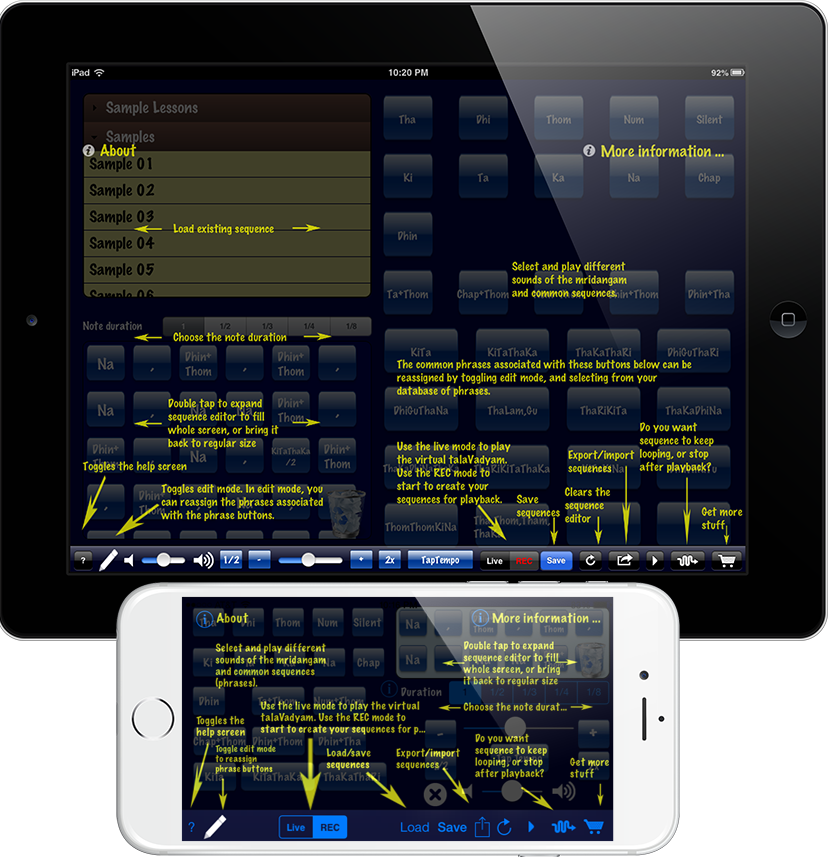 Download My TalaVadyam now!
And get access to all of these features.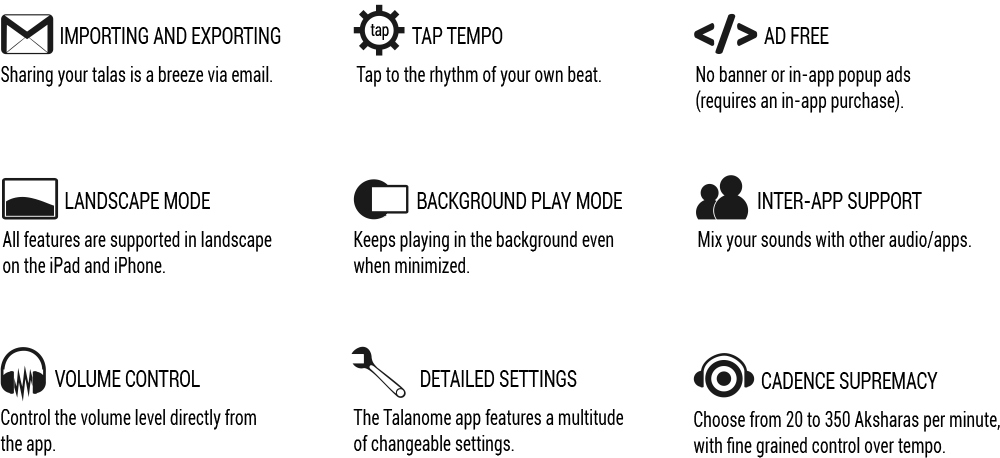 Still unsure?
Check out what people are saying.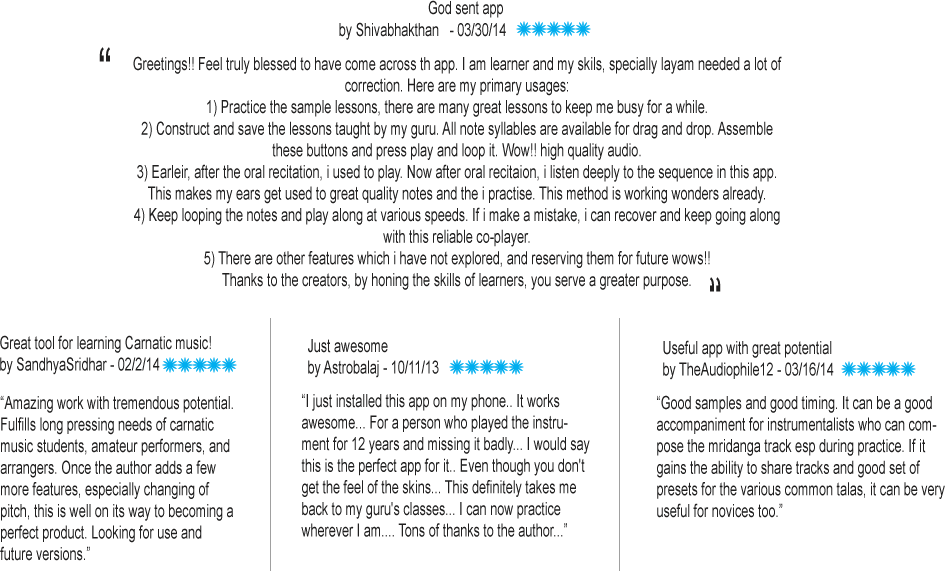 Above all,
Enjoy experimenting and creating!
While My TalaVadyam will never come close to the magnificence of real Carnatic instruments, it allows you to unleash your creativity and productivity if you already play the instrument or are familiar with Carnatic percussion, while allowing you to enjoy it even if you don't.
Enjoy ad-supported "My TalaVadyam" for free. If you like what you see, an in-app purchase for a nominal fee will get you ad-free and unrestricted usage (the free version plays sequences up to 150 aksharas).